Conference Proceedings
The 2023 Australasian Coasts & Ports Conference proceedings have been submitted for upload to the main conference database at https://www.coastsandports.org . This, however, can take up to 3 months to be indexed and for it to make its way through the various search engines.
In the meantime, 2023 Conference Chair Dr Andrew Pomeroy has posted a temporary link to the full proceedings of the August 2023 Conference as a single PDF. https://lnkd.in/gp-BJPdJ
Welcome
It has been 50 years since the First Australian Conference on Coastal Engineering in 1973, which was held in Manly, Sydney, Australia. The theme of that conference was "Engineering Dynamics of the Coastal Zone". Since that conference, the Coasts and Ports conference series has explored many different themes that have focused on fundamental scientific and engineering questions, the role of coastal, ocean and port engineers, the challenges that face communities in the coastal zone, and our most recent theme in New Zealand Adapt and Thrive.
In 2023 we will reflect on 50 years of coastal, ocean and port engineering in Australasia, but also look forward to the next 50 years. A period that is anticipated to be characterised by great change. In Australasia as well as around the world, the increasing impacts of climate change are going to be realised while at the same time much of the existing infrastructure will approach or surpass its design life. This allows us, perhaps even requires us, to explore new ways for communities to interface with the marine environment. Over recent years we have quantified this challenge and sought to determine what it means for our coasts, ports, and coastal communities. As we now start to develop strategies to adapt, we must also look forward to how we will embed adaptation ideas and principles in everything we do, so that we can implement these adaptation strategies at scale. To achieve this, working together will be critical: working together with the ocean, with nature, with communities as well as with other professions. 50 years from now we want to be able to look back and say that we took what we knew, implemented big ideas and adapted to the challenges.
Welcome to the Australasian Coasts and Ports Conference 2023.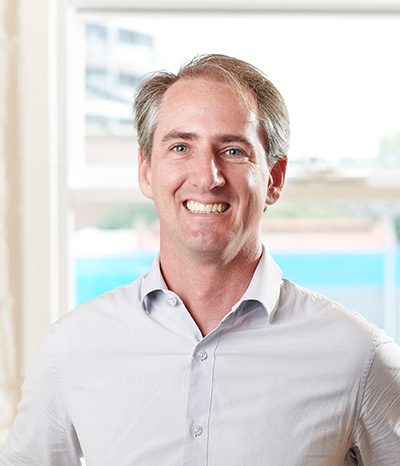 Dr Andrew W.M. Pomeroy
Conference Chair
About the Australasian Coasts and Ports Conference
The Australasian Coasts & Ports Conference series is the pre-eminent forum in the Australasian region for professionals to meet and discuss multi-disciplinary issues related to coasts and ports. This Conference will continue to publicise the persisting importance of coastal engineering problems, incorporating numerous concurrent streams for technical presentations, half-day field trips and the opportunity to network with colleagues in a vibrant social program including a Welcome Reception, Conference Dinner, and other optional activities.
50 Years of ideas, discussions and knowledge exchange
In 1973, two years after the formation of the National Committee on Coastal and Ocean Engineering, the first Australian Conference on Coastal engineering was held in Sydney. The creation of the conference series reflected the important position that coastal and ocean engineering had achieved in the development and protection of some of Australia's most valuable resources. The conference series is shared with the New Zealand Coastal Society and the Institution of Professional Engineers of New Zealand who hosted the first NZ conference in Christchurch in 1985.
A parallel series of Australasian Port and Harbour Conferences was started by PIANC Australia in 1986 (also in Sydney) and from 1995 the two conference series have been held jointly under the title 'Australasian Coasts and Ports'.
The Australasian Coasts & Ports Conference series takes place every two years, in major cities in Australia and New Zealand. The Conference series brings together engineers, scientists and planners; academics, practitioners and those in the construction industry and is the pre-eminent forum in Australasia for professionals to meet and discuss issues extending across all disciplines related to coasts and ports.
Organising Committee
Dr Andrew Pomeroy – Conference Chair, FSC-Range
James Carley – Deputy Chair, Water Research Laboratory UNSW
Assoc. Prof Ron Cox, PIANC, Water Research Laboratory UNSW
Neil Lawson, PIANC, Neil Lawson and Associates
Alice Mumford – Engineers Australia
Verity Taylor, Tonkin and Taylor
Stuart Bettington, Royal HaskoningDHV
Kristen Splinter, Women in Coastal Geoscience and Engineering and Water Research Laboratory UNSW
Gildas Colleter, Water Technology
Bobbie Corbett, International Coastal Management
Peter Cummings, KBR
Georgia Keeshan, Sunshine Coast Council

Peter Dews

Pam Wong, Alluvium Consulting
Javier Leon, University of the Sunshine Coast
Prof Hong Zhang, Griffith University
Mike Allis, Beca
Jenny Loveday, KBR
Dan Rodger, JBP
Prof Tim Smith, University of the Sunshine Coast
Katie Wilson, Water Research Laboratory UNSW Sydney
Katrina O'Malley-Jones, BMT

Conference Commences in...